Quality sleep is important for maintaining health and restoring and repairing bodily systems, and insufficient sleep contributes to numerous health problems. With a Helo device on your wrist as you sleep, you can wake up every morning to a better understanding of your sleep patterns. This includes clear indications of your REM sleep and any sleep disturbances during the night.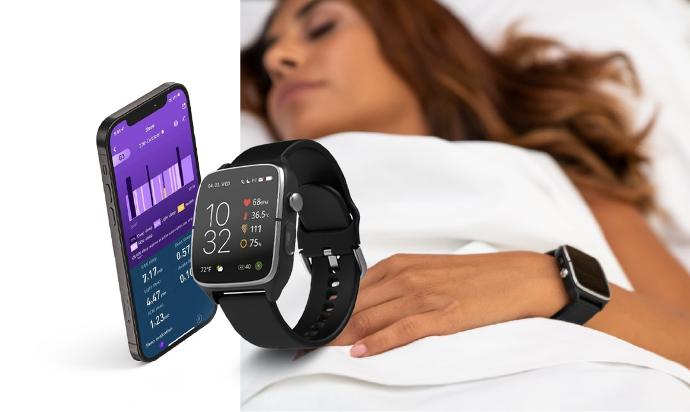 Helo wearables use advanced hardware and software to provide convenient and informative sleep monitoring and analysis so you can wake up to a better understanding of your sleep.

See your sleep patterns, including deep sleep, REM sleep, and any wakeful moments.


Get a count of your sleep disturbances so you can address any issues:
Low: Less than 15 incidents per hour
Moderate: Less than 30 incidents per hour
High: More than 30 incidents per hour

Sleep

To learn more about the Sleep feature, download and review our quick guide. For a more technical understanding of Sleep and the science behind this feature, you can read the complete guide.


Get your Helo device, use it with the Helo Smart App, and leverage the power of both!

Please note that some features are not available in all markets