You can keep track of your test results by using the calendar in your Insights page.

1. Log into your NutraLife AI™ App > Full Report.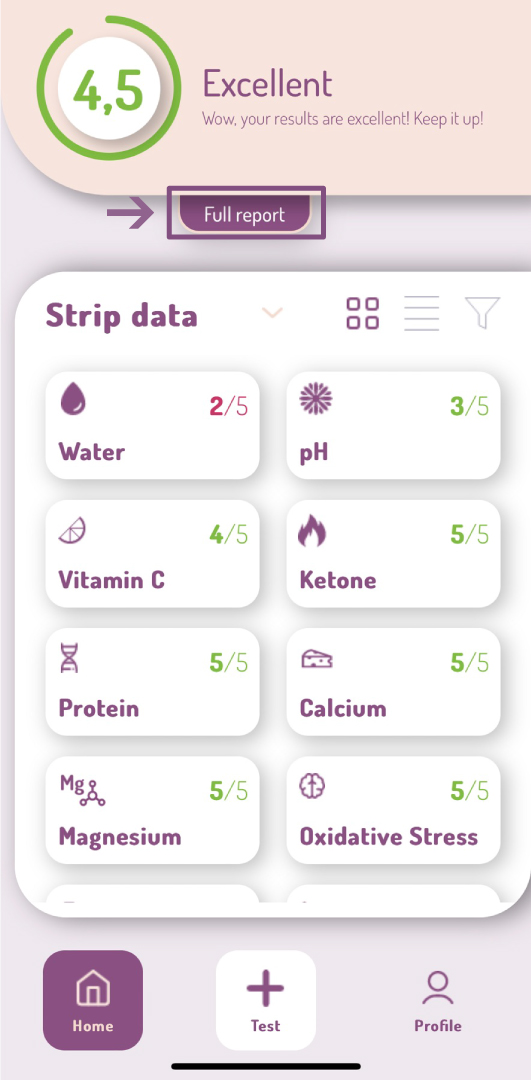 2. In the middle of the page you'll see the date of the the last test taken. If you click on it, a calendar will appear, and you can view your tests results for a specific day.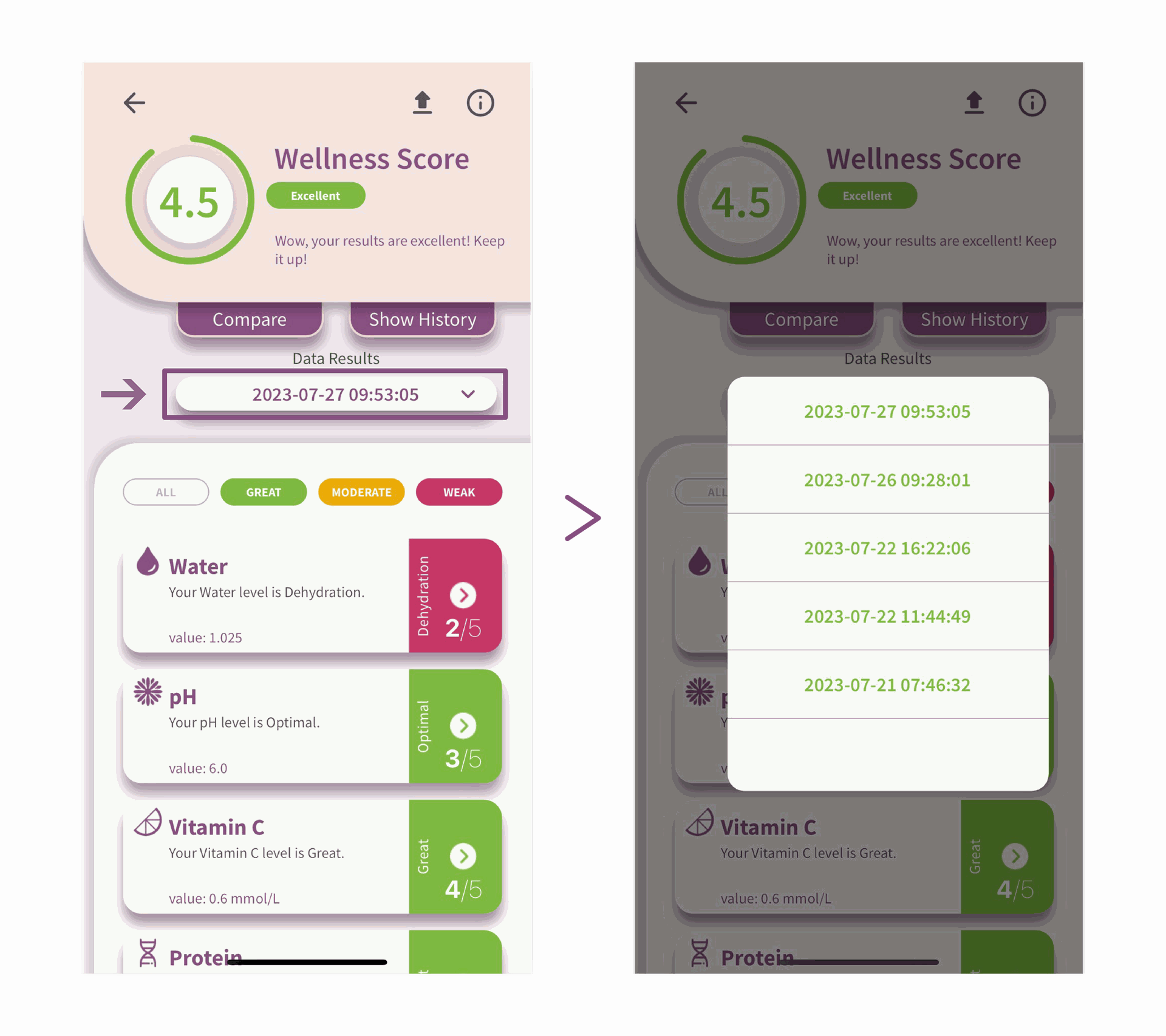 All your historical tests results is stored in the app and is visible anytime using the calendar. You can also filter the results showing only the "Great", "Moderate" or "Weak" ones by selecting the tabs on the page.